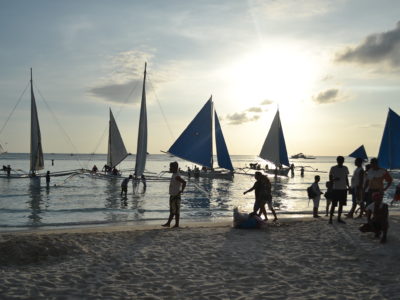 Global rating magazine TripAdvisor released the results of its recent survey that highlighted once again the beauty of the Philippines' top island destination Boracay. The Top 10 Islands in Asia 2014 survey of international travelers revealed that Boracay—the Visayan island famous for its four-kilometer white-sand beaches—appeals to many tourists. Ranking the island on the sixth […]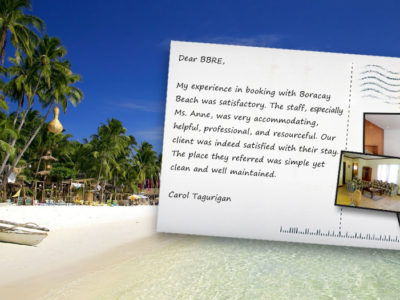 Another heartwarming testimonial from Ms. Carol Tagurigan, a travel agent, who was very well satisfied with the service TheBoracayBeach has provided to them and their client. Thank you so much for trusting us. It's always our pleasure to serve you and provide the best service possible to all our valuable clients like you.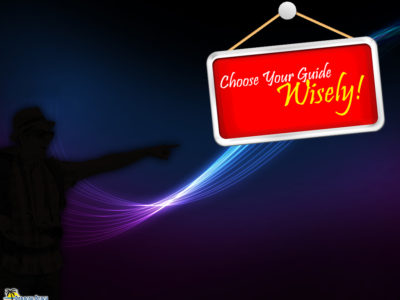 Department of Tourism – Boracay officials issued a warning for travelers to beware of fake tourist guides and commissioners on the famed island. Although petty crimes are unavoidable in Boracay, officials reiterated the safety warning following a reported theft of five Korean nationals in the last week of January. According to the victims, they booked […]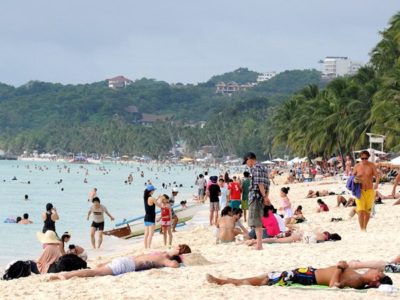 The famous tourist island of Boracay is close to reaching its targeted 1.5 million tourist arrivals this 2014. According to Helen J. Catalbas, regional director of the Department of Tourist in Western Visayas, the efforts being done to promote the island as a global tourist destination for cruises is expected to pay off between 2014 […]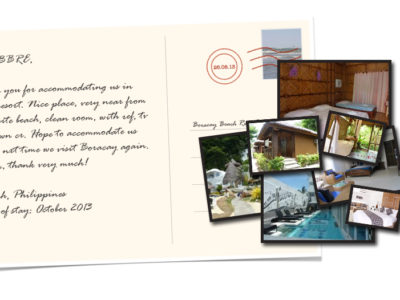 We at The Boracay Beach always love to hear your thoughts and opinions in our endeavor to provide the best service possible and our commitment to quality. Thank you Keilah for the good words.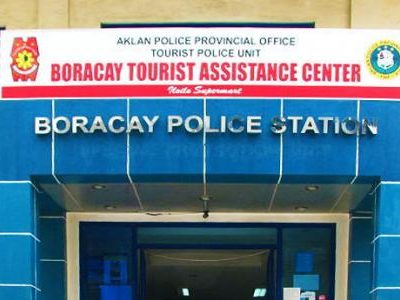 Boracay Tourist Assistance Center (BTAC) released its 2013 achievements in keeping the tourist island of Boracay crime-free. In 2013, BTAC faced several challenges in its operation and administration on the famed island. Some of the common challenges include issues on land dispute, prostitution, illegal trade and services, beggars, and robbery. Despite these long-standing issues, the […]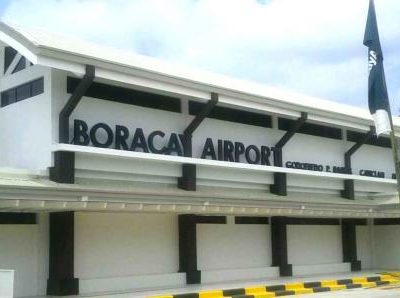 The Boracay Airport in Caticlan, officially known as the Godofredo P. Ramos Airport, is set to undergo some improvement touches with an about $300 million investment from TransAire Development Holdings Corporation. The top priority of the project is the extension of the airport's runway, from 950 meters to 2,100 meters. This will allow the Boracay […]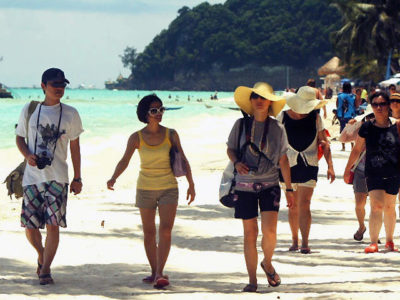 South Koreans are still the top foreign tourists in the Philippines' most renowned beach, Boracay, in 2013. In a document provided by the Caticlan Jetty Port operator, the 2013 foreign tourist arrival outcome amounted to 615,508, a higher number compared to 473,286 in 2012. "It is encouraging to know that Boracay still continues to lure […]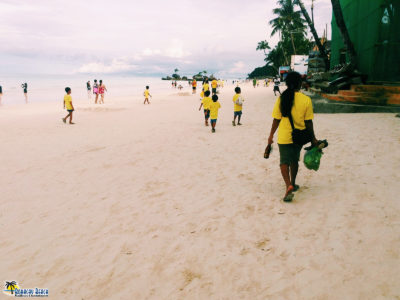 As youth deteriorates with age, an island as beautiful as Boracay also has no complete protection from the ravages of both nature and man. There will come a time when human contact to the island would create some irreversible harm that could render it less to the liking of tourists as it is now. Hence, […]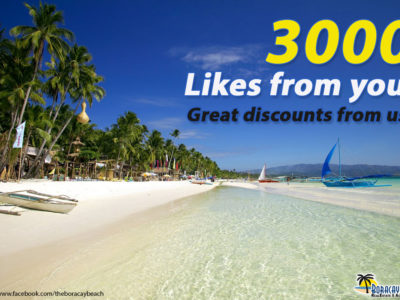 Boracay Beach is a top accommodation company in Boracay island that caters to both budget and luxury travelers. Covering all beaches on the island, the company offers hassle-free booking for affordable hotels and apartments as well as high-end resorts and suites. No party is big or small that the company cannot find the perfect accommodation […]
