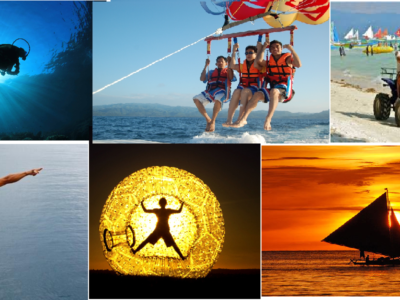 With the multitude of Boracay activities in which you can engage, creating an itinerary is highly recommended whenever you plan on enjoying the sights and sounds of this tropical paradise. Aside from the pristine white-sand beaches and crystal clear sea waters, the island has so much to offer its visitors, whether they're looking for water […]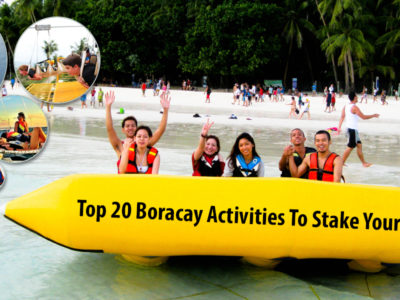 Earlier, we have featured the first half of the top 20 Boracay activities that you should do while you're at the island. In case you missed out on that post, click here. Now that you've seen the first half, below is the creme de la creme of Boracay activities that will make an indelible mark […]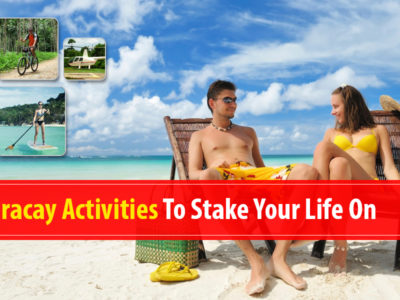 The natural wonders in Boracay are what draws tourists into one of the most popular tropical destinations in the world. However, it's the exciting activities found in Boracay that makes them stays. And we're not just referring to swimming at the beaches and partying late at night, both of which Boracay has become known for. […]
Boracay is a world-renowned tourist spot visited by both locals and foreigners in droves every year. It is an image of tourism at its peak, even labeled as the best beach by travel magazines. But Boracay may provide a surprising picture for first-time travelers, so it is necessary to have a preview of what to […]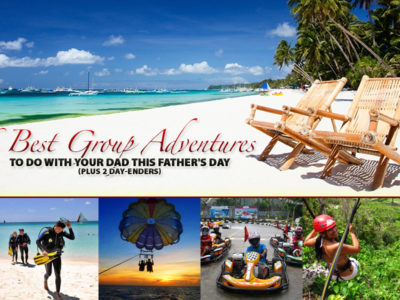 Almost one month ago, we posted an article that suggested ways to spoil your mom in this year's Mother's Day. Now, it is the time for our fathers—our protector and provider—to receive the same special treatment on the day set to honor them. Occurring on 15 June 2014, Father's Day will again be a sight […]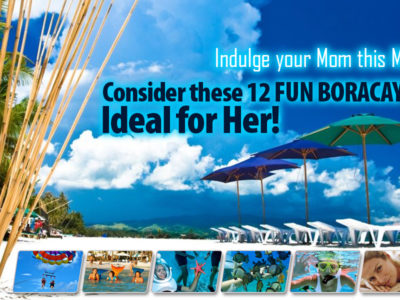 There is no more fitting day of the year that lets you honor your beloved mom than Mother's Day, happening this year on Sunday, 11 May 2014. For certain, you would be one of the many children planning a grand surprise for their most treasured girl—and with "grand" and "treasured" tossed into the equation, what […]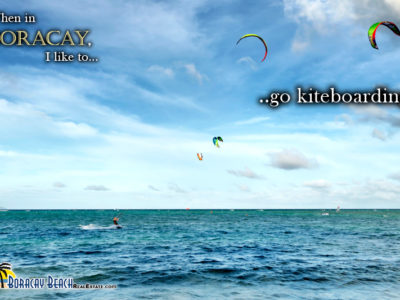 Feel the height and the amazing ocean breeze as you fly high with a kite in Boracay Beach. Kite Flying is truly more fun in Boracay especially this coming summer vacation.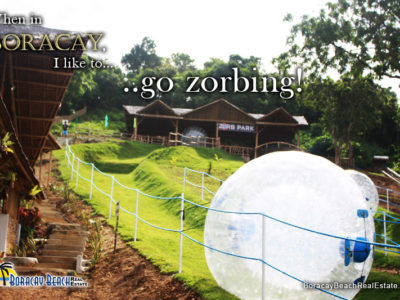 In Boracay, you can discover a lot of fun activities that will make a memorable tropic vacation. Especially with Zorbing, Rolling Down The Hill sure got a new meaning and becomes more fun in Boracay Island.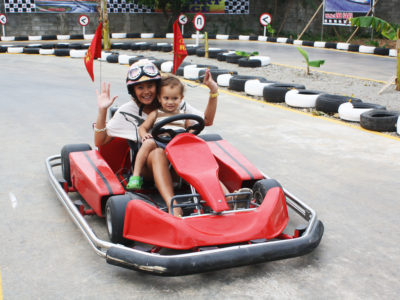 Kariton Chase? It's more fun in Boracay! Take your kids and kids-at-heart into this fun adventure in Boracay Island. Take the thrill of racing through this Go Karting experience.
The Boracay Beach is excited to invite our fans and patron members to discover and share the amazing activities and sights that can be experienced in Boracay. Titled "When In Boracay…", you are welcome to post on our Facebook timeline, your comments and photos to share with our followers. From romantic getaways to family bonding […]
